Bristol 2009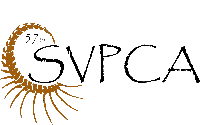 23rd - 26th September 2009
The Palaeobiology and Biodiversity Research Group at the University of Bristol is proud to host the 57th annual meeting of the SVPCA, the 18th annual meeting of the SPPC, along with the 69th annual meeting of the SVP. This will be a momentous occasion for the SVP, the first time it has held its meeting outside the Americas.
We send this notice to encourage all colleagues throughout the world, and especially from Europe, to attend. This is a wonderful chance to meet hundreds of our colleagues from North America and to show them the best of what Europe has to offer. It is also a great opportunity for younger colleagues to meet leading figures and discuss opportunities for graduate study or for postdocs.
We will offer a number of special events to reflect the history and significance of vertebrate palaeontology in the UK. Amongst others, there will be symposia on the early evolution of dinosaurs, recent advances in marine reptile palaeobiology and evolution to reflect the scientific legacy of Mary Anning, and a symposium on Mesozoic birds in honour of Cyril Walker. A dedicated preparator's symposium will take place, along with a day long preparator's workshop. A number of pre- and post-meeting field trips will be held to numerous noteworthy UK and European field localities and institutions, including the Isle of Wight, the Dorset Coast, the Palaeontology Conservation Unit of the Natural History Museum, and the famous fossil Lagerstätten of Southern Germany. A Charles Darwin Heritage tour, visiting Cambridge and Down House, will be offered, in celebrate of 'Darwin 2009', the 200th anniversary of his birth, and 150th anniversary of the publication of On the origin of species. The usual series of SVP events will be available to all delegates, including the annual auction, welcome reception, and conference banquet. Additionally there will be the opportunity to attend a special lecture by Sir David Attenborough.
We send an invitation to all vertebrate palaeontologists to consider attending the meeting. Abstract submission is now open, and will remain open until April 20 (March 19th for Romer Prize talks). Poster and oral presentations for all symposia (including preparator's) and regular sessions must be submitted via this route. Please pay special attention to the abstract submission guidelines.
Registration will open soon - keep checking the site for details. Registration will remain open until the meeting, although later registration incurs a slightly higher charge. Please note that membership to SVP is not required to attend this meeting. If you are not a member of the SVP, but have attended past SVPCA meetings, registration will be available at SVP member rate. Further details will be available in the 1st Circular, to be emailed soon to all SVP and SVPCA members.
Further details may be found at: http://www.vertpaleo.org/meetings/index.cfm
See you in September!
Sincerely, 2009 SVP/SVPCA Host Committee